Welcome to the SportsEdge® website, where we have assembled our comprehensive collection of products and details for Stormwater Management and Outdoor Sports Construction. SportsEdge is proud to manufacture and supply the highest quality products for the sports construction market. All SportsEdge products are manufactured in the U.S.A. & Canada.
SportsEdge can supply you with a complete line of high quality products for your track or athletic field projects, and we'll do it with the best customer service in the business!
Whether you are a sports field designer looking for design help or a sports field builder looking for pricing, you will find both our Regional Sales Managers and Inside Sales Reps quick to respond to your phone calls and emails. We look forward to serving you.
SPANISH — ESPAÑOL
FRENCH — FRANÇAIS
PORTUGUESE — PORTUGUÊS
Surface drain systems for tracks, bleachers, tennis courts & baseball applications.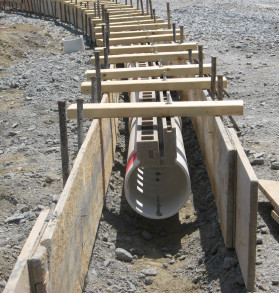 For a clean finished appearance and improved athlete safety.