Bleachers and Benches
SportsEdge® Bleachers and Benches are constructed using sturdy, lightweight materials and are available in a variety of sizes and colors to suit your team's exact needs. For more information, check out the product brochure for Field Equipment.
All Aluminum 3 and 4 Row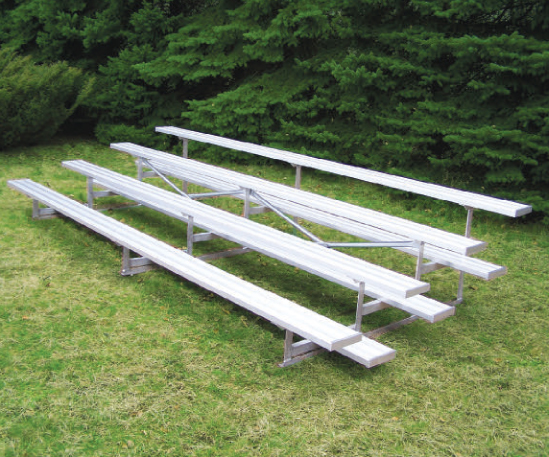 Lightweight and Stable
10"-wide, Non-skid Seat Planks
Strong Aluminum Understructure
Available in Various Lengths and Row Counts
Preferred Bleachers are all aluminum and include Double Foot Planks. These are the same as our standard bleachers with the addition of double foot planks on all rows.
Aluminum & Steel—3, 4, 5, & 10 Row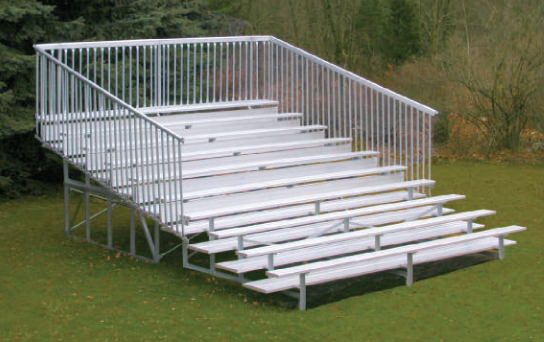 Lightweight with Added Stability
Galvanized Steel Understructure
Dual Braces and Rear Stabilizing Bar
Widely Variable Capacity
Optional Guard Rail, Chain Link Backing & Aisle
Powder Coated Color Option
12 Colors to Choose and Combine
Rust Resistant Pre-coat; Zinc Epoxy or Galvanize
Corrosion Resistant Sealant
Improved Adhesion
Standard Player Benches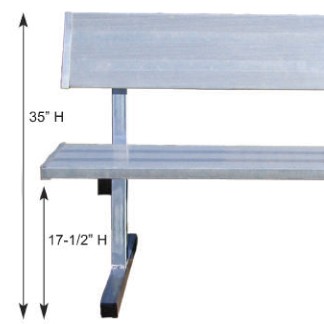 Superior Rust Resistance & Stability
Your Choice of Portable, Permanent, or Surface Install
Available Powder Coated in Team or School Colors
Optional Backrest
Pro Player Benches
Extra Support and Comfort for Pro Level Players
Additional Leg Supports and Cross-Bracing for Strength
Wider and Higher Seat Planks
Contoured for Comfort
Please contact us for information on additional products such as Bleacher Transport Kits, Scorer's Tables, and Existing Bleacher Enclosures, or download the product brochure.