Beach Volleyball Rubber Border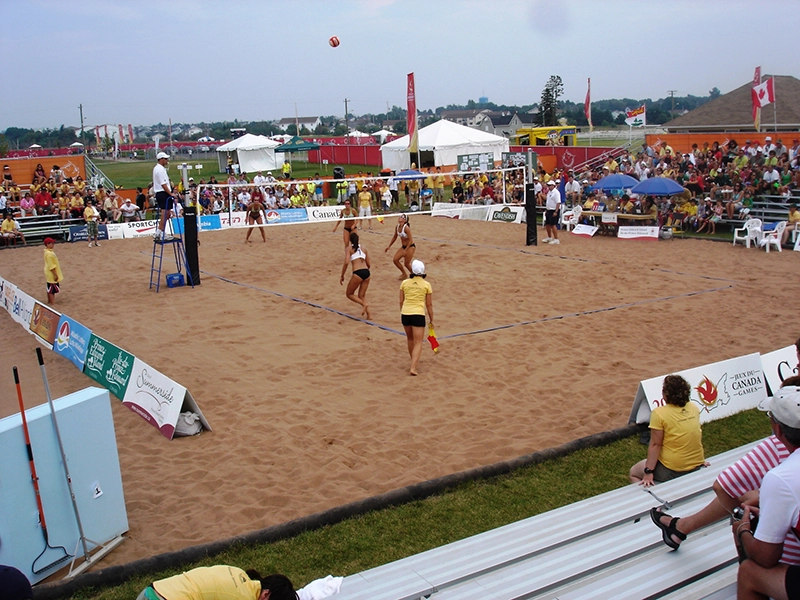 Beach Volleyball is a popular and fast growing sport that is now recognized by major international sports associations, including the International Olympic Committee. USA Volleyball, AVPNext, the California Sand Volleyball Association and the AAU host many major sand volleyball tournaments.
FlexEdge Beach Volleyball Courts improve athlete safety by eliminating potential dangers from more traditional wood, plastic and concrete borders. A FlexEdge court kit will create a 50' x 80' bordered area that will hold a 26.3' x 52.5' regulation court and provide a 10' safety runout all around. Pre-manufactured corners and all of the accessories needed to complete the installation are included.
To complete the package, SportsEdge also offers a Competition Volleyball Goal set with ground sleeves and net.