Welcome to the SportsEdge® website, where we have assembled our comprehensive collection of products and details for outdoor sports construction. SportsEdge is proud to manufacture and supply the highest quality products for the sports construction market. All products manufactured by SportsEdge are made in the U.S.A.
SportsEdge is a division of ABT, Inc. ABT originally began with a single focus: provide products and services to solve North America's surface drainage problems. With European technology and the superior raw materials to produce high quality polymer concrete available in the Piedmont area of the Carolinas, ABT began operation just north of Charlotte in Troutman, North Carolina on March 31, 1983. Over the last 30 years, ABT has experienced steady sales growth by providing new products and technical services that not only met but exceeded customer expectations. In the process, the company became America's premier supplier of linear drainage products.
In mid-1995, ABT began marketing SportsEdge® Pro, a product line specifically designed for track and athletic field drainage, followed by the SportsEdge XT Slot Drain in 2001. SportsEdge has evolved into a division of ABT that includes manufacturing and supplying a full line of outdoor sports field equipment.
SportsEdge Product Line
SportsEdge HQ Strip Drain is especially engineered to permit high flow rates for rapid dewatering of the sub-base. The premium Typar® geotextile fabric is cross linked and provides superior grab strength to ensure continued flow and long term performance. This system is used for synthetic turf fields and natural turf fields. Available in 6″, 12″, 18″, 24″, and 36″ rolls.
FlexEdge™ Rubber Curbs & Borders are the ideal finished edge detail for synthetic turf fields, playgrounds, beach volleyball courts, long jump pits, and landscape areas. FlexEdge Curbs & Borders improve athlete safety by eliminating the need for wood, plastic, or concrete edges. The end result is a safer and cleaner finished edge detail.
Improves Athlete Safety
Time & Labor Savings for Installation
Minimizes or Eliminates Concrete Entirely
Made from 100% Recycled Rubber (LEED® Points)
Clean Finished Appearance
Safer than Concrete or Wood
Clean Finished Appearance
SportsEdge Turf Anchor System, also known as a "truck slot" or "rope wedge" type system leaves only a 5/8″ resilient material visible in the final installation.
Pole Vault & High Jump Pits
Goal Post Pads
Light Pole Pads
Backstop Padding
Wall Pads & Guard Rail Pads
Rotating Football Goals! (Patent Pending)—SportsEdge is proud to be the inventor of the world's first and best built rotating football goal ever made. The Rotating Goal can be easily rotated and turned away from the football field during soccer play. The whole process takes less than 60 seconds and easily turns with only 25 pounds of pressure.

8′ Offset: All Aluminum, 20′ or 30′ Uprights

Standard Football Goals

6.5′ Offset: All Aluminum, 20′ or 30′ Uprights
8′ Offset: All Aluminum, 20′ or 30′ Uprights
SportsEdge Soccer Goals— Preventing accidental death or serious injury from soccer goals tipping over is a major concern, and one that SportsEdge takes very seriously. When we set out to manufacture our new soccer goals, the safety of children and soccer players was the driving force behind the design. Although soccer goals should always be anchored, we set out to design our goals to be as tip-resistant as possible in the event the goals were not properly anchored.
KWIKGOAL® Soccer Goals— SportsEdge is proud to represent one of the most respected names in the business and their high quality product line.
Top quality poles for any environment by American Flagpoles®.
Portable or Permanent Player Benches, With and Without Backs
Portable Bleachers—Up to 10 Rows Available
Edwards Tennis Nets & Posts imported from England. Edwards has manufactured tennis equipment since 1884.
TUFFY® Windscreens & Accessories
Outdoor Basketball Goals, Backboards, Nets & Uprights by First Team® Sports, Inc.
Outdoor Volleyball Posts & Nets
Aluminum Communication/Electrical Boxes for use in athletic field areas.
Pre-wrapped with synthetic turf for natural grass fields.
Wrapped on site by the contractor for synthetic turf projects.
Single or double chamber models are available.
Outdoor Scoreboards for all sports by Electro-Mech Scoreboard Company
We welcome the opportunity to help designers and contractors with their running track or sports field projects. Our knowledgeable staff will be happy to help you with the Drain Systems, Edge Details, Track or Sports Field Equipment that's best suited for your application and budget.
We look forward to the privilege of helping you with any design or application question that you may have. Please contact us if we can assist you with CAD details, specifications, or if you would like a SportsEdge Design Binder. If you're a contractor, coach or athletic director looking for the highest quality products and customer service, give us a call!
Call 800.334.6057 or email us at info@sportsedge.com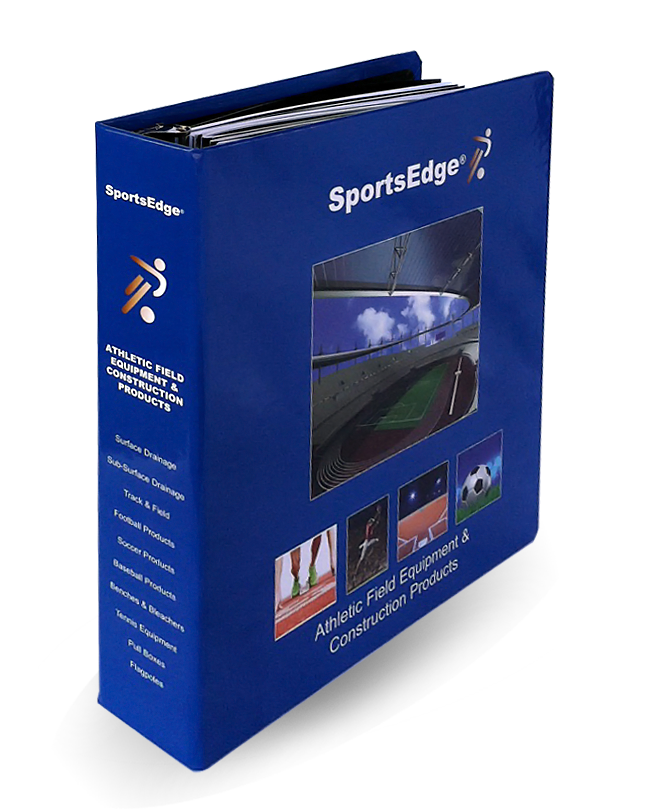 SportsEdge Credit Application: SE_Credit_App.pdf
Credit Card Form: Credit-Card-Form.pdf
SportsEdge is a division of ABT, Inc.