FlexConnect
The Safest Solution Available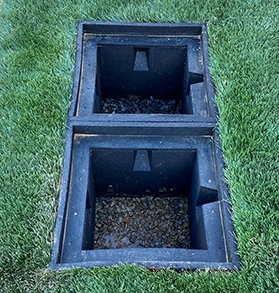 SportsEdge is proud to be the market leader in developing and bringing the safest and most innovative products to the sports construction industry. The latest game-changing innovation from SportsEdge is the FlexConnect In-Field Utility Vaults. No longer is a designer or owner limited to unsafe concrete boxes or complicated and expensive aluminum when they are in need of utility access in the grass, turf or track surfacing. Made completely from recycled rubber and urethane binders, FlexConnect Vaults are easy to install, easy to use as well as non-conductive. Because they are 100% rubber, they are the safest solution available.
Other vaults in the market utilize small, inconvenient handholes, making it difficult to see inside to access utilities. With our simple solution, access to the inside of the box simply involves using the finger hole at the edge to lift the entire cover out achieving full access. The infill turf cover is designed to retain the infill while being removed and keeping it from spilling. The rubber edge of the box prevents surrounding infill from spilling into the box. And that same finger hole serves as the path for wiring when the box is in use, so the cover can be put back, reducing tripping hazards.
The side panels, cover frames and covers ship flat, reducing freight costs. Assembly is done with common self-drilling screws. Notches in the side panels keep them perfectly aligned during assembly.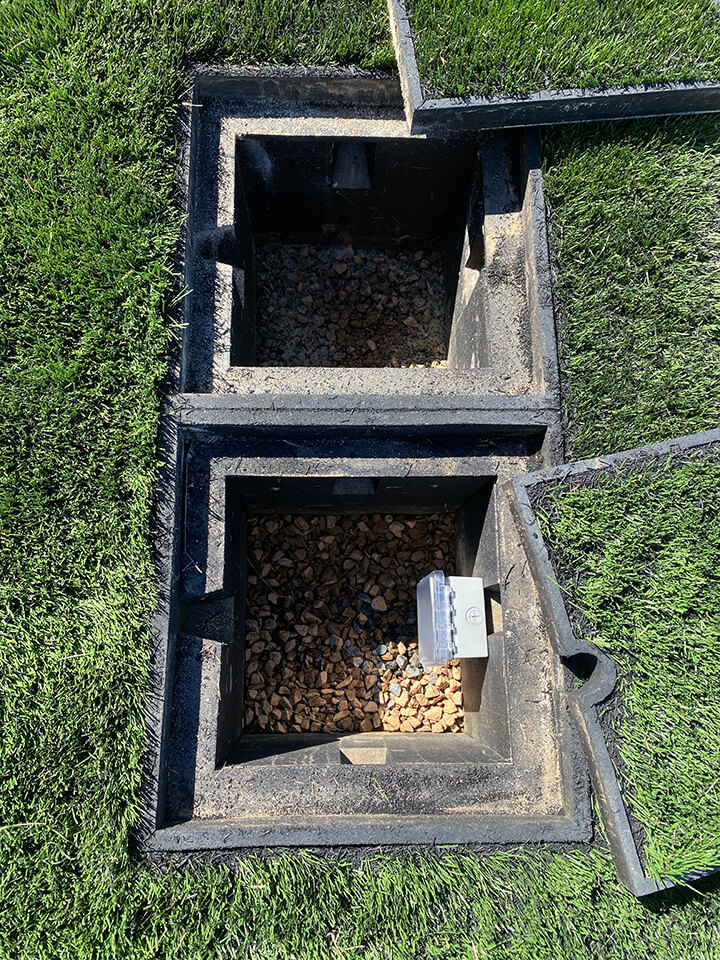 The modular nature of the FlexConnect box allows them to easily be installed side-by-side to create any number of boxes in any configuration desired. When it comes to field access for electrician wiring, power, communication water, FlexConnect does it better, faster, easier and more affordable.