Playground Rubber Containment Barriers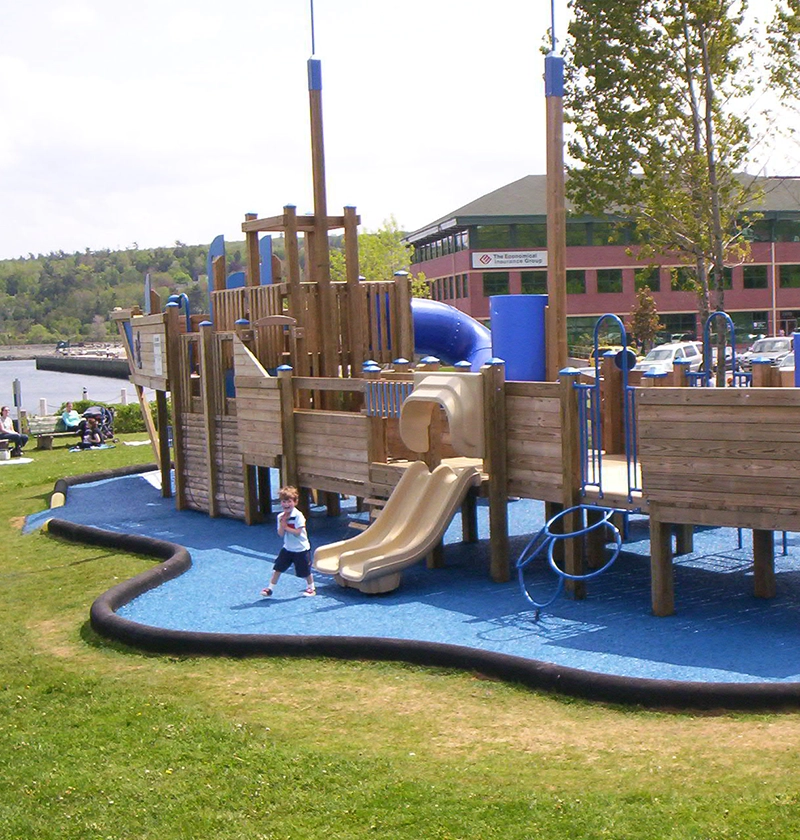 Containment borders made of hard surfaces such as landscape timbers, hard plastics or concrete are another area that adds risk of injury to children on playgrounds. FlexEdge™ Rubber Containment Barriers for playground applications help absorb impact, reducing a child's risk of serious injury.
FlexEdge Containment Barriers can be used to create shapes, designs or playground marking. Made from 100% Recycled Rubber, this durable material won't rot or decay and is built to last.
According to the U.S. Consumer Product Safety Commission, there are an estimated 200,000 injuries annually on public playgrounds across the country that require emergency room treatment. Designers that specify FlexEdge Containment Barriers for playgrounds over harder and more dangerous materials get the added safety benefits as well as added aesthetic value for an overall better finished product.